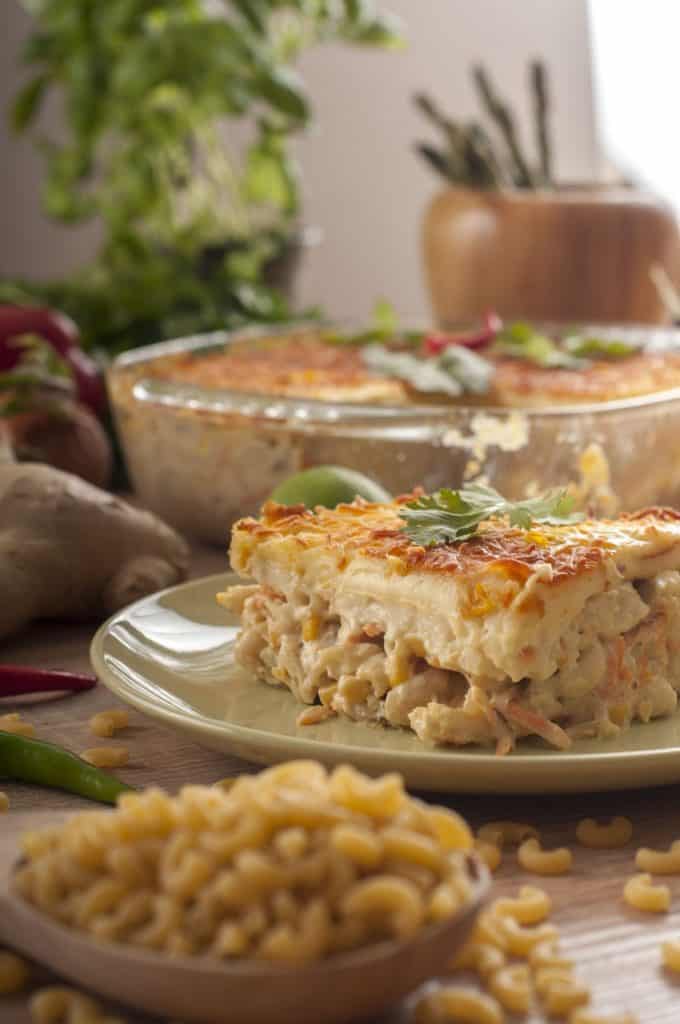 Some days it's fun to go wild while others you can't face using half your pans and spending the evening washing up. One-pot dishes might be minimalist on the cookware, but they're definitely not minimalist on taste.
I watch cooking shows on TV that make me want to cook up a storm but when the working day ends, I just want to make something easy and delicious. If you know what I mean, I've created this list of one-pot vegetarian meals for you.
Feeling hungry? Check them out; they're firm favorites in my house!
1. Sweet Potato, Spinach, and Lentil Dahl
This easy vegetarian dish is hearty, warming, and ultra-healthy. Sweet potato, spinach, and lentil dahl is also super cheap and quick to make, so there are no excuses.
You can use fresh or frozen spinach for this, and both types are rich in vitamin C, iron, calcium, and magnesium. Lentils are one of the healthiest foods you can eat and will keep your gut microbiota happy too.
2. Pasta Primavera
This Italian classic is best cooked in a single, ceramic pot as the flavors of the vegetables will infuse the pasta as it cooks. Filled with greens like peas and broccoli, this pasta primavera is a truly healthy dish.
3. Mac and Cheese
Let's be honest, is there anything better than one pot mac and cheese? No one's saying this is a vegetable-rich dish, but it's definitely a dish that makes me happy. As being happy helps keep you healthy. This is healthy food, right?
4. Mexican Bean Chili
Beans are high in vitamins, minerals, and protein plus a whole load of fiber. This makes them excellent for your health and let's face it; they're such a great comfort food.
I could eat Mexican food all day long, and this delicious bean chili is out of this world. I like to mix up some guacamole too and dollop it on top.
5. Satay Vegetable Stir Fry
There are few things simpler than a vegetable stir fry, and you'll get plenty of healthy foods in it. The key to cooking this is to keep it fast and hot.
Stir-fries never get boring as you can chuck in any vegetables you have in the fridge. For a true one-pot dish, make this with fresh noodles, but you could also cook up some dried noodles or rice. Yum.
Easy One-Pot Vegetarian Meals You'll Love
Who says washing up needs to take a long time? With these one-pot vegetarian meals, you'll only need to do the bare minimum of cleaning after.
Having a great range of one-pot meal ideas is a lifesaver for me. After a long day, I don't want to come home and cook something complicated, but I don't want to eat processed ready meals either.
With a high-quality ceramic pot that can handle whatever I throw at it, I can always chuck in a bunch of vegetables and cook something delicious.
The hardest thing about buying a ceramic pot is choosing the right one for you. Check out our reviews to discover your new one-pot wonder.