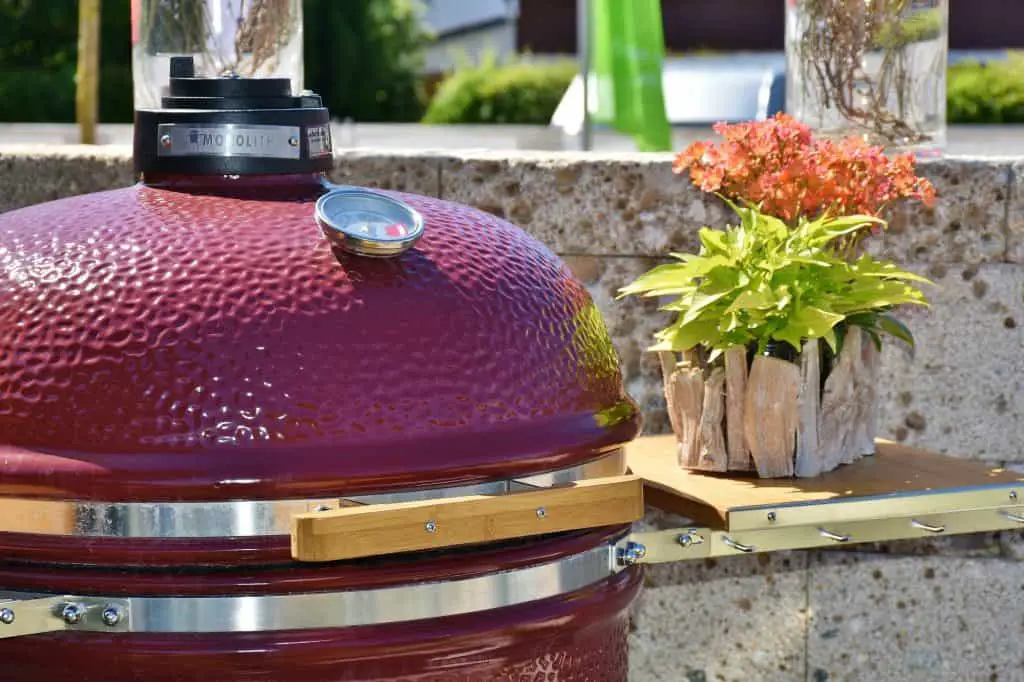 Did you recently buy a ceramic BBQ grill?
Want to make sure that you keep it in great condition?
While a ceramic BBQ grill can help you make some delicious meals and have a great time with your family, it's important that you keep it well-maintained.
Just like with other types of ceramic cookware, a ceramic grill that isn't taken care of won't last very long. You need to have a plan for keeping your grill cleaned and in working order if you want to continue using it for a long time to come.
Luckily, we're here to help. Below we'll tell you about the 5 most essential steps to maintaining your ceramic BBQ grill.
1. Clean the Grill
The first thing you'll want to do to maintain your grill is to clean the interior and the exterior thoroughly.
To clean the exterior of the grill, you'll simply need to go over the surface with a mix of water and a mild detergent to remove dirt and buildup. You may also want to use a glass cleaner.
To clean the inside, you'll want to heat up the grill to eliminate food remains and then go over the inside surfaces with a soft bristle brush. You should also clean the internal components of the grill, paying special attention to the grill grates and the top vent.
2. Remove Ash
Removing ash and charcoal and disposing of it properly is also an essential part of keeping your ceramic grill well-maintained.
A ceramic BBQ grill will run on charcoal and this means that it will naturally leave plenty of ash behind. It's important to remove this ash regularly if you want your grill to keep functioning properly, as too much ash can block airflow and will clog the holes of the fire grate.
You'll typically need to open a special compartment or drawer to remove the ash. Going over your grill with a shop vac can also be helpful for removing any remaining ash.
3. Check the Band
It's also essential that you consider the tightness of the band when maintaining your ceramic grill. The band is located on the side of the grill and holds the base and lid together.
At regular intervals, you should ensure that the bolt and locking nut which hold the band of the grill together is tight enough. It shouldn't be too tight but shouldn't be too loose either. Ensure that the bolt is tight enough to keep plenty of pressure on the band during use.
4. Replace the Gaskets
Another important part of keeping your ceramic grill maintained is replacing the gaskets when needed.
The gaskets are located where the base of the grill meets the grill's dome and they will wear out over time. Gaskets will typically last for at least a year but may need to be replaced after that so you'll want to check them every now and then to determine their condition.
Purchasing a gasket replacement kit and using it as prescribed is a simple process but doing so will ensure your grill keeps going strong.
5. Store It Well
No matter what kind of grill you have, storing it well is essential.
When you're storing your ceramic grill off-season you need to store it in the right way to protect it from humidity and other problems. If not stored properly or used for an extended amount of time you may notice that the grill develops mold or mildew or that there is a lot of moisture within your grill.
It's best to store your grill in a cool dry place and to purchase a grill cover to keep it protected during the off-season.
Learning to Take Care of Your Ceramic BBQ Grill
If you want your ceramic BBQ grill to keep going strong for months and years to come you shouldn't leave it all up to chance. It's important that you have a plan for taking care of your grill if you want to ensure that it keeps working well time after time.
Looking for the best ceramic cookware for your kitchen? Click here to see our list of the most essential ceramic cookware items.